Our company has set a new record in exports
You are here: NEW MACHINERY news > Our company has set a new record in exports
2023-02-24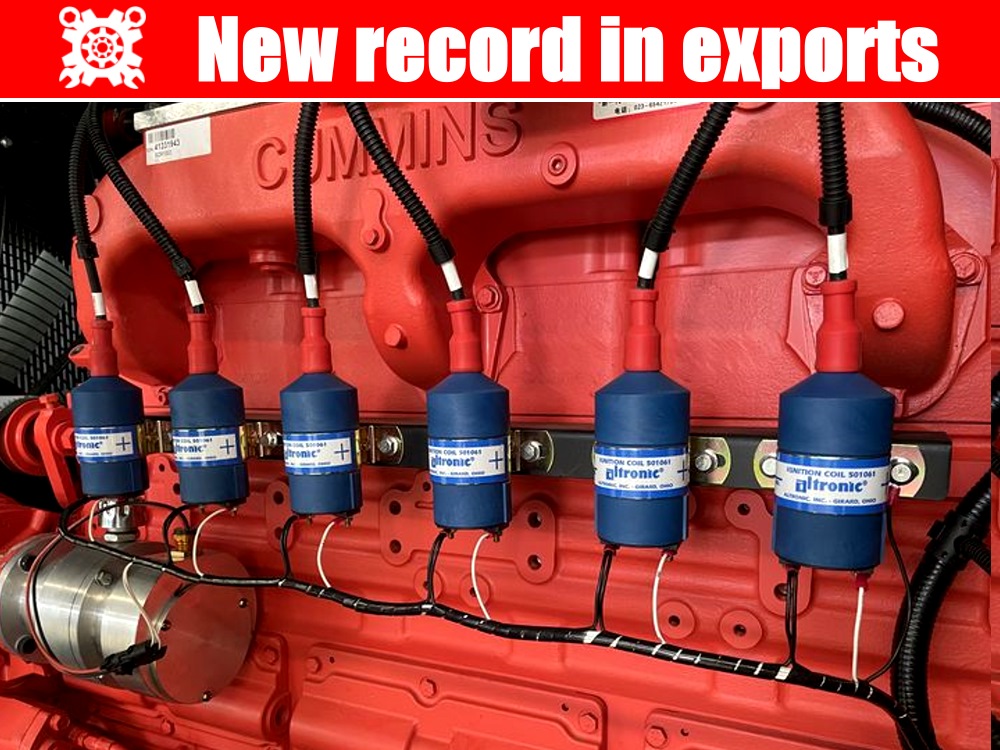 Read:
4496
Copy page link
Share link to:
Facebook
|
Twitter
---
This week our Haitai company has set a new record in exports.
We have supplied our customers with a large batch of diesel and gas generators and biomass gasification furnaces.
Our diesel generators are designed to provide backup power in case of emergencies or power outages,
while our gas generators utilize natural gas or other clean fuels to minimize environmental impact.
The biomass gasification furnaces use renewable resources to produce energy,
while the sulfur removal tanks help reduce harmful emissions from power generation.
HAITAI Power
is a manufacturer specializing in continuous and emergency power generation
equipment that established in 2010.
We take pride quality products and exceptional customer service.
Stay tuned for more updates on our weekly exports!
Please see more »
---
---
Get more information from us
OVER 15 YEARS
OF SUCCESSFUL SALES ON THE GLOBAL MARKET. THE BEST SELECTION FROM THE MOST RELIABLE MANUFACTURERS IN CHINA.
DIRECT DELIVERY FROM MANUFACTURERS FACTORIES, NO WAITING AND MINIMUM PRICE
MULTIPLE CATEGORY
More than 120 different categories for you to choose from
LARGE STOCK
More than 30,000 vehicles and equipment are waiting for you to stock for immediate delivery
FAST SHIPPING
Fast shipping time to any country in the world. Door to door service is available for each way.
oDM/OEM
Any factory modification to your requirements. Including your logo and/or Pantone colour of choice.
WARRANTY
1-3 year warranty and lifetime technical service and spare parts
CUSTOMIZED SERVICE
Technical Support and friendly service 24/7
NEW MACHINERY® latest arrivals
NEW MACHINERY® the best offers
NEW MACHINERY® the best construction vehicles
NEW MACHINERY® OUR LATEST NEWS